Aalto Systems Forum
Value-Focused Thinking and Decision-Making
A Public Lecture by Prof. Ralph L. Keeney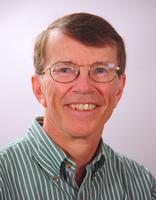 Friday, October 25th at 14.15
Auditorium M1, Otakaari 1 F (HUT main building, see map)
Systems Analysis Laboratory, Aalto University School of Science
Printable seminar announcement
Click here for a recording of the lecture.
Abstract:
The ability to make good decisions is a critical skill in one's personal and professional life. This seminar describes value-focused thinking and demonstrates how you can use it as a foundation for sound decision-making. The driving force for making decisions is to achieve what you think is important. It is you who must understand what is important to you by identifying the relevant values for any specific decision. Articulating your values, and then stating and organizing them as objectives, provides the basis for framing your decision, creating alternatives, identifying the information you need to make an informed decision, evaluating the alternatives, and making your best choice consistent with your values and available information. Your objectives also provide a basis to identify the decision opportunities that you could be beneficially making proactively. With a clear and unambiguous understanding of what you hope to achieve, you will enhance the achievement of your personal and professional objectives. The presentation introduces the concepts and procedures of value-focused thinking and illustrates their use in applications that examine business, governmental, and personal decisions.
Background:
Ralph L. Keeney is a Research Professor Emeritus at Duke University's Fuqua School of Business. Professor Keeney's consulting and research interests are the areas of decision-making and risk analysis. He has applied such work to important business and governmental decisions as a consultant for private and public organizations addressing corporate management problems, environmental and risk studies, and decisions involving life-threatening risks. Prior to joining the Duke faculty, Professor Keeney was a faculty member in Management and Engineering at MIT and at the University of Southern California, a Research Scholar at the International Institute for Applied Systems Analysis in Austria, and the founder of the decision and risk analysis group of a large geotechnical and environmental consulting firm. His education includes a B.S. in engineering from UCLA and a Ph.D. in operations research from MIT. Professor Keeney is the author of many books and articles, including Value-Focused Thinking, Decisions with Multiple Objectives, co-authored with Howard Raiffa, and Smart Choices, with John S. Hammond and Howard Raiffa, which has been translated into seventeen languages. Dr. Keeney was awarded the Ramsey Medal for Distinguished Contributions in Decision Analysis by the Decision Analysis Society and is a Member of the U.S. National Academy of Engineering.
Enrollment:
The event is free of charge and open for all who are interested. The event will be held in English.
Aalto Systems Forum
The growing challenge of our time is the need to have the ability to see and manage wholes, i.e. systems. The Aalto Systems Forum aims to be a platform of dialogue for practitioners and researchers to share the latest results of the field by top international scholars.
Aalto Systems Forum is organized by the Systems Analysis Laboratory research group at the Department of Mathematics and Systems Analysis of Aalto University School of Science. http://sal.aalto.fi/en/aaltosystemsforum /