Annual Doctoral Education Network Seminar, Vierumäki, Finland
The annual seminar of the Network was held on 10-11 June 2019 at the Vierumäki Resort, which offers excellent facilities for productive meetings and social activities, see
https://vierumaki.fi/en/
Our programme started around 10am on Monday, 10 June, and ended late on Tuesday afternoon, 11 June, by 6.30pm.
Participants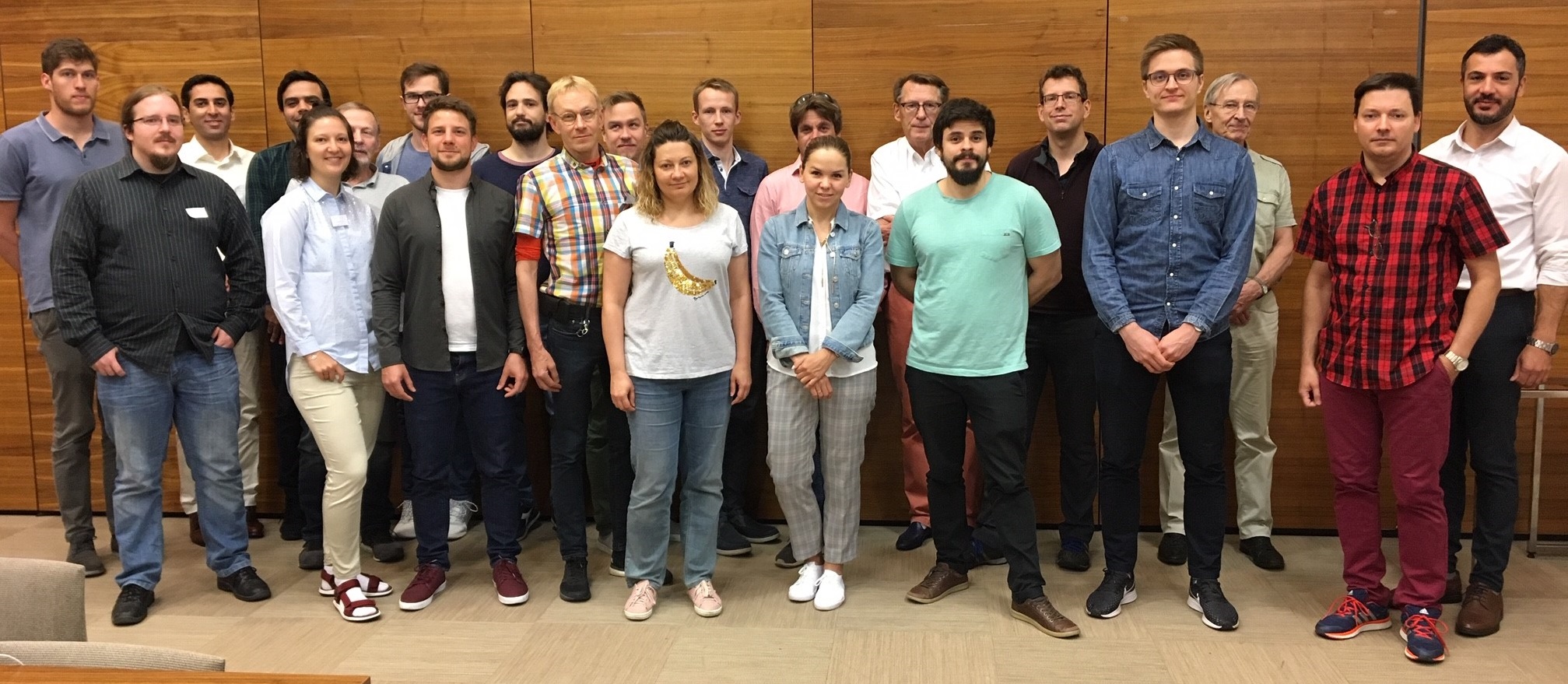 Aalto University
Ahti Salo
Antti Punkka
Jyrki Wallenius
Markku Kallio
Pekka Korhonen
Juho Roponen
Alessandro Mancuso
Lauri Neuvonen
Teemu Seeve
Olga Gorskikh
Edoardo Tosoni
Lucas Condeixa
Nikita Belyak
Andrei Vedernikov
University of Turku
Yury Nikulin
Alaleh Maskooki
Pauliina Mäkinen
Tampere University
Ali Ghavamifar
Ehsan Shekarian
LUT University / University of Trento
Michele Urbani
International Quests
Elena Rovenskaya from IIASA
Behnam Zakeri from IIASA
Alec Morton from University of Strathclyde
The major themes of the seminar include the following:
1) How to give an excellent conference presentation? Many of the doctoral students in the network will be giving presentations at scientific conferences next summer. We will therefore provide instructive opportunities for rehearsing these presentations in the presence of an interested and appreciative audience.
2) How to improve communication and networking skills? In many ways, career development depends crucially on the ability to communicate efficiently and to build collaboration networks. Based on the positive experiences from workshops organized by Aalto platforms, we will improve these skills through similar workshops, organized by Joppe Quaedvlieg, see

3) How I can improve my manuscript so that it will be accepted for publication? Following the positive feedback from our earlier seminars in 2017 and 2018, we will organize groupwork sessions so that manuscripts at an advanced stage of development will be reviewed by the participants ahead of time and then discussed by them in smaller groups at the seminar.
We are also pleased to have international visitors, most notably Dr. Elena Rovenskaya and Dr. Behnam Zakeri from the International Institute for Applied Systems Analysis (IIASA) and Prof. Alec Morton from the University of Strathclyde.
The Network will cover the costs of all participants at Vierumäki and, depending on the number of participants, possibly the costs of travelling to and from Vierumäki as well.
If you have questions about the Vierumäki seminar, please contact Juho Roponen (@qasavlatvok.cffib), the Coordinator of the Network.
Important information
(1) Instructions for arriving to vierumäki:
https://vierumaki.fi/alueinfo/tervetuloa-vierumaelle
https://vierumaki.fi/en/area-information/welcome-to-vierumaki
(2) If you want to go for a swim from sauna, remember to bring your own swimwear.
Seminar Programme
Monday, 10 June
09.30-10.20 Breakfast
10.20-10.30 Objectives of the seminar / Ahti Salo
10.30-12.00 Introduction of participants (max 3 minutes per person)
12.00-13.00 Lunch
13.00-13.20 How to give an excellent presentation? / Supervising professors & discussion
13.20-15.00 1st rehearsal session(s) on conference presentations
Edoardo Tosoni
Michele Urbani
Alessandro Mancuso
15.00-15.15 Coffee break
15.15-15.45 Understanding the role of a mentor / Jyrki Wallenius
15.45-16.30 Groupwork on scientific papers at an advanced stage of development
17.00-18.30 Sauna (separate saunas for men and women, possibilities for swimming, bring your own swimwear)
19.00-21.00 Dinner in Restaurant Lyhty
Tuesday, 11 June
8.00- 9.00 Breakfast
9.00-9.30 Research activities and career opportunities at IIASA / Elena Rovenskaya
9.30-9.50 Examples from research projects / Behnam Zakeri
9.50-10.10 Doctoral education and career paths from an international perspective / Alec Morton

10.10-10.25 Coffee break
10.25-12.00 2nd rehearsal session(s) on conference presentations
Lucas Condeixa
Alaleh Maskooki
Juho Roponen
12.00-13.00 Lunch
13.00-15.00 Workshop on improving communication and networking skills / Joppe Quaedvlieg
15.00-15.15 Coffee break
15.15-15.45 Discussion on seminar outcomes and future plans
15.45-18.30 Lots of fun in the Flow Park!
18.30 Seminar ends